See on Scoop.it – Essência Líquida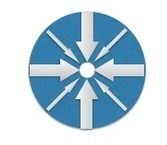 As brands and organizations try to come to grips with the "omnichannel" customer and make customer centricity a reality, it is evident that there is no clear-cut solution or single path to success. 
Onirovins's insight:
The complications are legion, especially when the organization does not have a genuine culture of being customer-focused.
It's one thing for a company that believes that the customer is king and is on a mission to find a way to manage the gangly, hyper-connected, multi-platform customer.
It is a wholly other challenge when the organization has long been programmed around other centers of attention (for example: product, internal careers and competition, shareholders…) and top leadership doesn't model the behavior.
The key question: to what extent is your organization prepared to wrap itself around the core customer group in the center?….Read On